A Complete End-To-End Solution for Healthcare Professionals
What will hospital plans in South Africa cost in 2021?
Sensory intelligence, children and parenting
Fascinating…! Complete your own Sensory Intelligence Analysis assessment
How to self-regulate sensory overload
Why do we dream?
Capacity Health Poster Hand Sanitiser
Coega closes the year on a high by winning the 2019 Employer of the Year Award at the Oscars of South African Business in Gauteng
Hospital plan or full cover medical aid – which is better?
What will the top 7 hospital plans in SA cost in 2020?
Why Millennials are losing their hair
Thyroid disease and hair loss
National Health Insurance – how could that affect you as medical scheme member?
Best hair loss remedies
Technostress – how do you handle it in the workplace?
Stress in the 21st century
Niggly stress or major stress - which one can be fatal?
Ten best ways to manage stress
Sudden Death Syndrome, exercise, and the flu
Why you should take probiotics with antibiotics
Does my child have a cold, or is it flu?
Antibiotics: why you should finish the course
Fever in children – what you should know
What are the penalties for drunk driving in South Africa?
How much can you drink and still drive?
How long do you have to wait after drinking before driving?
Can you go to jail for driving drunk?
Declutter your home for peace of mind
'Emotional clutter' - rubble that hinders an intentional life
How to tenderise meat with lemon juice
How healthy is it to eat smoked and processed meat?
Healthy grilling tips
How healthy is your braai?
The hidden dangers of diarrhoea
Save your gut – save your life
Foods that feed a healthy gut
The connection between your gut and your brain
Siyabuya urges taxi peace to enable vaccinations

Cape Town taxi wars are preventing vaccinations against the Covid-19 virus just as infections are rising in the Western Cape. "We need peace because we need people to get their jabs," said Siyabuya! leader Melene Rossouw. "The fact that talks, including with government, have failed once again to produce agreement is devastating. It's going to affect thousands of people in Cape Town who still cannot get to vaccination sites. This is tragic, particularly for older people who are most vulnerable to the virus. "I know of people who cannot move from their homes because all forms of transport have come…
Why did the South African government sidestep a high court order to produce proof of the SARS-CoV-2 virus? What comes next?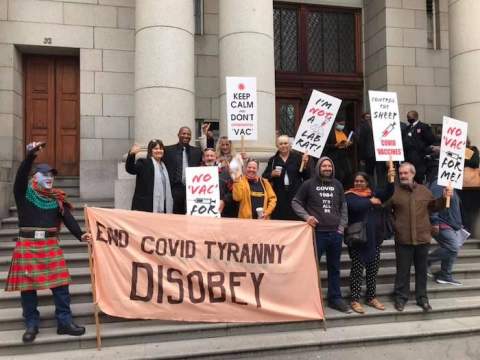 On 27th May 2021, Ricardo Maarman approached the high court of South Africa in a landmark case requesting the government to produce proof of the SARS-CoV-2 virus in its isolated and purified form. Maarman holds a master's degree in international politics and refers to himself as an ordinary and concerned South African citizen. Motivated by the devastating effects of the lockdowns on the population, Maarman states, "the cost to our fragile economy is racking up: the removal of civil liberties, business closure, loss of lives, job losses and widespread unemployment..." as some of the reasons he decided to take action against Cyril…
HARD LOCKDOWN - NGOs could buckle under pressure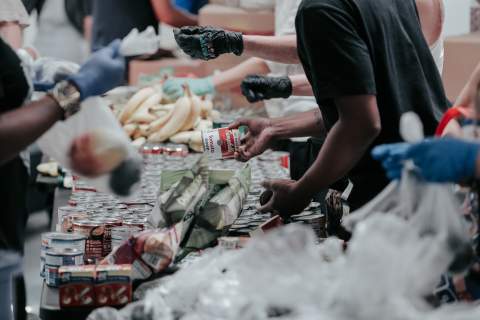 The pressure on NGOs since the first lockdown over a year ago has not subsided by any means and the news of the continued hard lockdown could cripple the sector entirely. Especially in light of a survey by Tshikululu Social Investments in 2020, reporting income losses for two-thirds of NPOs since the beginning of lockdown and indicating that the sector could take years to recover, with some organisations not recovering at all. However, there has been little movement at a policy level to ease the burden on NGOs of delivering vital social services. While the President called on citizens to…
Efficient Home Affairs permit services required for economic recovery after Covid Press Release to all media: No Embargo 
The poor implementation of visa and permit processes in South Africa costs the country between R10-15 billion rand per year. This is the view of Leon Isaacson, CEO of Global Migration Group, an Immigration agency providing visa application services to individuals and corporates from all of over the world. Isaacson says that the Covid epidemic has highlighted the problems with policy and implementation and delayed the issuing of temporary residence visas inside South Africa for up to six months. " Clearly Covid has taken its toll on staffing numbers and staff health, so Home Affairs has been extending visas for 3-6…
Priority vaccination plea to save lives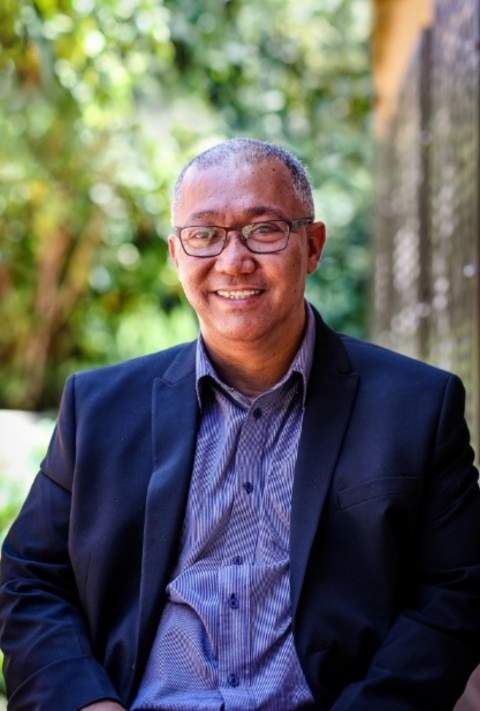 Risk of death rather than mortality rates should be the criteria that secures priority vaccination argues the QuadPara Association of South Africa (QASA). The organisation has made a plea to the Department of Health to include quadriplegics and paraplegics in the second round of the vaccine roll out. The organisations hopes this will prevent deaths among its members and ensure no one is left behind. "Many quadriplegics and paraplegics are at a higher risk of contracting the COVID-19 virus," explains Raven Benny, QASA COO. "By pushing their wheelchairs, catheterising or accepting assistance from their carer, they are placed in high-risk…
Gqeberha children killed in cross-fire remembered this Youth Day
A statue representing the children killed in the cross-fire of firearm shoot-outs in Gqeberha's Northern Areas was unveiled today (Youth Day - June 16, 2021). The statue – titled 'The Last Child' – was created together with family, community members, Zano Ntobela and well-known local artist, Duncan Stewart. It was sculpted using clothing donated by the parents of the deceased children and commissioned by National Glass, a family-owned and managed business head-quartered in Gqeberha. Some of National Glass' staff members have lost children to stray bullets, while others have to deal with the trauma of violent acts visited upon them.…
Sebenza Awards to host 3-day event, with 3 new categories, 3rd time in a row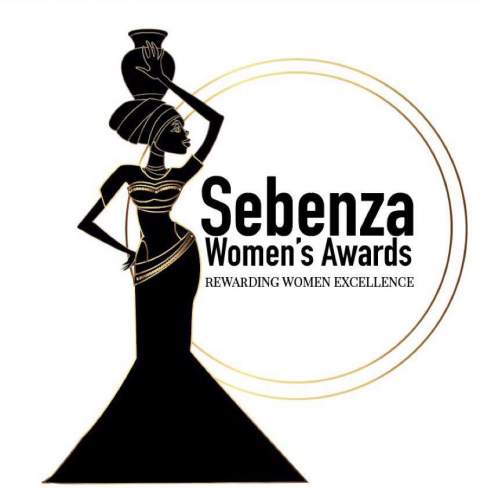 The Sebenza Women Awards, a yearly event focused on commemorating and empowering women will once again be launching this August for the third time in a row. May is recognized as Africa Month and to honor African Women, Sebenza Awards have opened nominee application lines, introducing three new categories: Women in Fashion, Leading Women and a Covid Shero, aiming to reach and empower even more women. The Sebenza Awards which first launched in August 2019 have picked up traction and became popular in KwaZulu Natal. "This year marks our third anniversary and we are coming on stronger, bigger and better",…
Rustenburg women entrepreneurs make strides in the taxi industry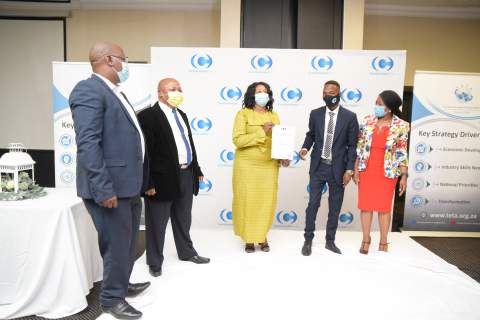 Transport Education Training Authority (TETA) in partnership with Comfortable Tech hosted a Certificate Award Ceremony on 20 May 2021 at Orion Hotel, Rustenburg, to celebrate 50 women who operate businesses within the taxi industry. The Certificate Award Ceremony is a culmination of a TETA funded Small, Micro and Medium Enterprises (SMME) development project that saw 100 women-owned taxi companies in the North West and Free State participate in a training programme accredited by MICT SETA. The training assisted participants to register their businesses with the CIPC and SARS, and also assisted them to develop business plans and business cards. The training…
MOTI Group donates water to community during Ramadan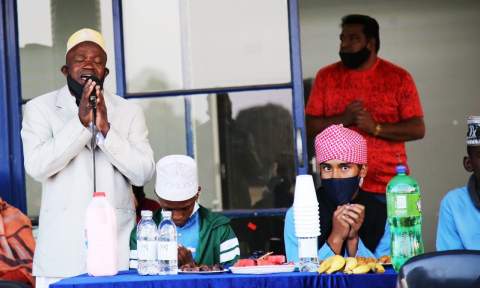 As part of Ramadan celebrations, Moti Cares, the philanthropic arm of the Moti Group, on Saturday, 17 April 2021, donated hundreds of cases of water to the community in Lenasia. At the event, held at the Lenasia Cricket Stadium on Saturday, Moti staff assisted LENZ FM by setting up for a mass Iftaar for members of the community who are in most need. During the Iftaar, Moti water was supplied as a fundamental resource of hydration. Islam is a major world religion in which Muslims accept surrender to the will of Allah. The holy month of Ramadan sees Muslims worldwide…
FICA and KYC Compliance for Property Professionals
The legislative obligations placed upon Accountable Institutions – including estate agents, legal practitioners and conveyancers – under the Financial Intelligence Centre Act (FICA) can be complex to navigate. And, with the accepted forms of identification and verification continuously changing, it is even more important to keep on top of increasingly stringent anti-money laundering (AML) controls and reporting mechanisms to the Finance Intelligence Centre. Accountable institutions must also satisfy a heightened need for reliable Know-Your-Customer (KYC) verification solutions during the process of gathering information about a customer prior to establishing a business relationship or concluding a transaction. This helps to verify…